Paul Urich

JULY 4 - 25 > CLEAR LIGHT > the art of Paul Urich
First Friday reception JULY 4 from 8 p.m. 'til late



CLEAR LIGHT

Paul Urich is an artist living in San Francisco. His work has been shown at galleries in San Francisco, Oakland, Miami and New York and has been published in "The Freedom Book vol. 1," a benefit for Upward Bound Youth Visual & Performing Arts Program.

Paul's work is an expression of experiences, emotions, and beliefs that stem from the simplistic beauty of nature. These works are based on life and death and the events that make up the life cycle. The focul point being the moment of death. Tibetan Masters refer to this as "clear light." Also explored here is the essence of our human nature: who we are, where we've been, and how the events in our lives are preparation for this moment of truth.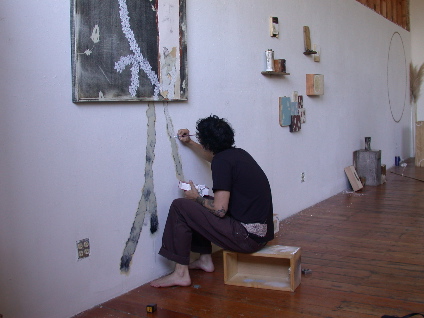 CLEAR LIGHT installation in progress

Currently Paul is in the process of creating a series of handcrafted, limited edition, painted, retro skateboards for Element, that will be accompanied by a book of his artwork.


First Friday July 4th's DJs: Cutso, Basura and Wordstrumental

View of downtown fireworks – Bring your boards to the opening and skate out back.

Exhibit on view through July 25th. Call for times.


Anno Domini presents
Paul Urich :: CLEAR LIGHT
a solo exhibit featuring new works and a site-specific installation
opens First Friday July 4, 2003
8 p.m. 'til late
admission is free
view by appointment thru July 25
408.271.5151

Get Together. enlist today



Paul Urich at Anno Domini © A.D. July 2003
A skateboarder sees the clear light
Canvas Can't Contain Work That Literally Spills Onto Walls of Contemporary Art Gallery
by Jack Fischer, Mercury News
published Sunday, July 20
read the review


Watch the short documentary film about Paul Urich by John Trippe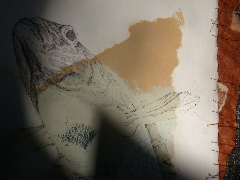 detail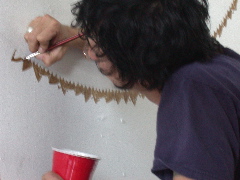 work in progress