Anno Domini presents...
Cement Eclipses
Solo Exhibition of installation street artist
Isaac Cordal (Spain)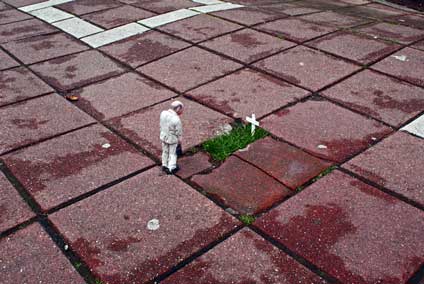 With the simple act of miniaturization and thoughtful placement, Isaac Cordal magically expands the imagination of pedestrians finding his sculptures on the street. Cement Eclipses is a critical definition of our behavior as a social mass. The art work intends to catch the attention on our devalued relation with the nature through a critical look to the collateral effects of our evolution. With the master touch of a stage director, the figures are placed in locations that quickly open doors to other worlds. The scenes zoom in the routine tasks of the contemporary human being.
Artist's Reception: Friday, September 6, 2013 from 7–11pm RSVP
Exhibition dates: September 6–October 26, 2013
Gallery hours:
Tuesday-Friday Noon-7 p.m.,
Saturdays Noon-5 p.m.
additional hours by appointment

Anno Domini
366 South First Street
(btwn San Carlos & San Salvador) map
San Jose, CA 95113
t: 408.271.5155


Art • Music • Performance • Life

Get Together.