Anno Domini presents...
ART OF ZINES 2011 in conjunction
The 4th Annual SubZERO Festival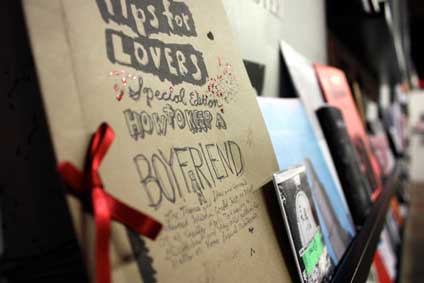 Art of Zines 2010 at Anno Domini // the second coming of Art & Design
Featuring hundreds of zines from basements, bedrooms and midnight copy shops throughout the US and abroad. Purchase zines directly from zinemakers out at Zine Party! hosted by Yumi during the 4th Annual SubZERO Festival.
Exhibition Dates: June 3–18, 2011
Opening Reception: June 3rd, 7-11pm RSVP
Opening Reception is part of the South FIRST FRIDAYS monthly art walk, June 3rd, 2011. View the full schedule of exhibitions at participating venues: http://www.southfirstfridays.com


Gallery hours:
Tuesday-Friday Noon-7 p.m.,
Saturdays Noon-5 p.m.
additional hours by appointment

Anno Domini
366 South First Street
(btwn San Carlos & San Salvador) map
San Jose, CA 95113
t: 408.271.5155


Art • Music • Performance • Life

Get Together.