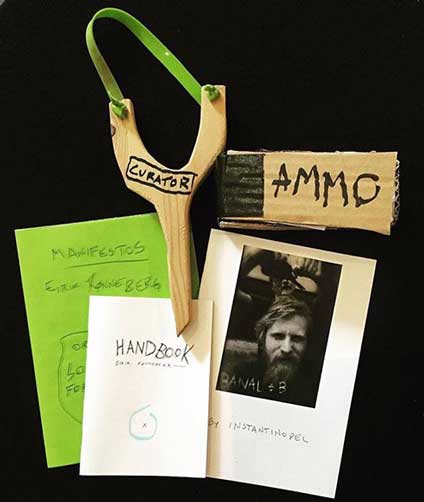 Opening Night: Friday October 7, 2016 7–11pm
with live poetry and part of the South FIRST FRIDAYS Art Walk
We love zines! This is our 8th "Art of Zines" show over the past 16 years and like the past exhibits, we will have hundreds of zines on view; but this year it will be a show of zines from all over the world; PLUS there will be a limited supply of exhibition zines available for sale so you can add them to your own collection and support the subculture. (Pricing varies from $1.–$20. and is first come first served until we are sold out.) The legendary V. Vale will be present with his RESearch Publications in the gallery as will the incomparable Tiny Splendor.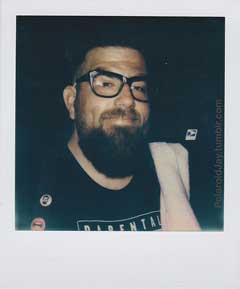 While you peruse these DIY publications; Mighty Mike McGee & friends will be performing live poetry readings on the half hour from 7:30pm thru 10:30pm.
Mighty Mike McGee is a funny stand-up poet from San José, California. He's performed his comedic storytelling and poetry in thousands of cities and towns for millions of ears throughout the U.S., Canada and Europe. McGee won all of the most coveted U.S. poetry slam titles and is one of the best known and liked people in the world of chatty writers. He's been featured on CBC, NPR and HBO multiple times and takes pride in making people laugh and cry from the stage.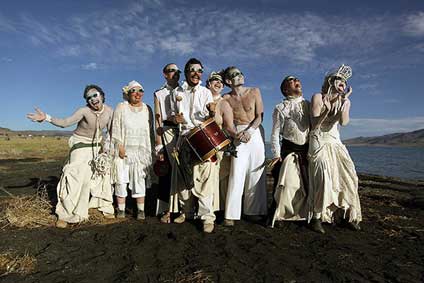 Special performance: Bad Unkl Sista will be roaming in and around Anno Domini on S. First Street, offering spontaneous improvised pieces – a continuous performance tapestry woven in the moment.
Bad Unkl Sista is an ensemble that combines choreography, music, costuming and physical theater to produce site-specific experiences that seek to move each witness to a state of extraordinary and memorable being. Led by artistic director Anastazia Aranaga and music director Goyo Aranaga, the group designs performances that present opportunities for close interaction and deep contemplation.

Exhibition dates: October 7–22, 2016
Gallery hours: Tuesday–Friday Noon–7pm and Saturday Noon–5pm