Ape–Pop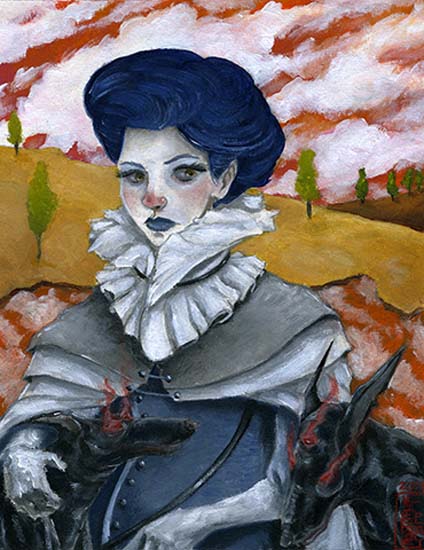 artwork by Michael Foley
The Alternative Press Expo returns to San Jose, CA for the first time in 15 years when the 2015 edition of the event opens its doors on October 3-4 in downtown San Jose.

Founded in 1994 by SLG Publishing owner Dan Vado, The Alternative Press Expo (or APE as it is more commonly known) began life as a comics convention that spotlighted and celebrated independent publishers, cartoonists and creators. The spotlight widened soon after to include publishers of any size doing non-mainstream (superhero) comics. After the event moved to San Francisco, APE widened its scope yet again to include artists who were not necessarily producing comics.

APE-POP is a series of Pop-Up shops, gallery events and happenings that kicks off at Anno Domini during the South FIRST FRIDAYS Art Walk on April 3rd, 7–11pm.

We are honored that artists Mark Badger (Doctor Strange, Excalibur), Crab Scrambly (Everything Can Be Beaten, Your Skeleton is Showing), John Hageman Jr (Woodland Welfare Manifesto), Donny Foley, Michael Foley, and Jef Bambas (Model: A) will be showcasing their artwork along with having books and prints of their work on hand to sign.

Opening Reception: Friday, April 3, 2015 from 7–11pm

Exhibition dates: April 3–10, 2015