Anno Domini presents...

1 WORLD let the world begin – February 4-24, 2005

---
Brad Isdrab & Lucien Shapiro
debut gallery exhibit and site specific installation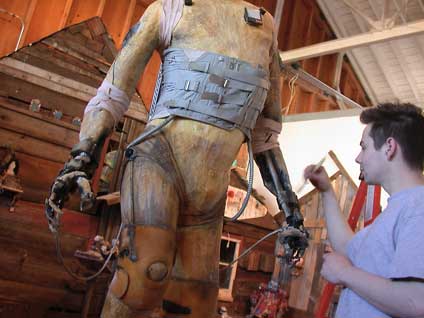 Brad Isdrab is 24 years old and desires to create a world that captures the experience of being in another place. "When I close my eyes I can find myself in other places, worlds. I want to express these worlds in whatever means I can." Currently this manifests by taking ordinary objects, removing them from their context, replicating them, building upon them, and altering them to create something new. "When I take away its context, I find within it a new being." The desire to see these things living and moving has led to animations and films with these new beings. "The characters I create are archetypes and pawns in a greater mythology in a story only I know. These are the things that I want to see in the world, these things that I see in my dreams. I want to revisit them."

In a world that is constantly filled with conflict, destruction, and over indulgence, we strive for a better reality. A place to take our minds away from the chaos of order. A new world, Our world....

Lucien Shapiro started at a young age building small territories in his sand box. Later in life, still in the sandbox and graduating with a bachelors degree in sculpture, he makes dead things come alive with found parts and unique sculpting techniques. Shortly after graduation, a small line of hand made toys emerged and from that his world began to grow. Soon it will grow around him forming a giant bush in which he can never leave until he achieves all of his goals, so never.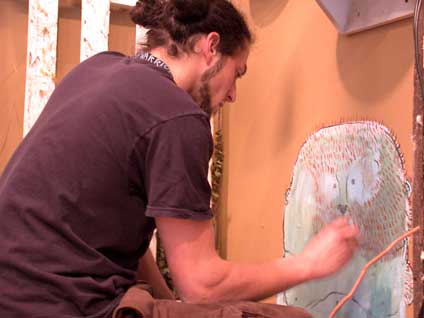 Lucien painting in Granny's Garden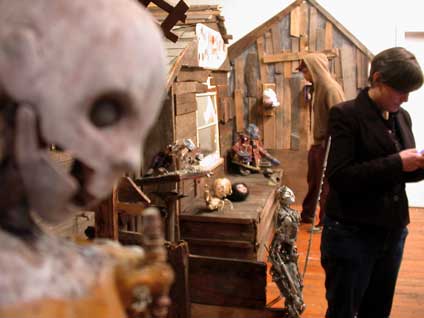 Opening Reception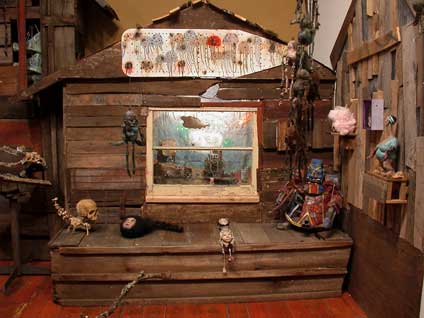 partial installation view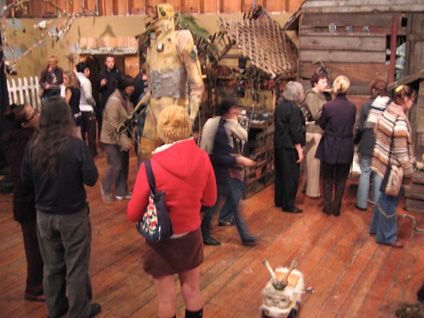 Opening Reception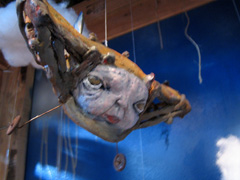 Aeroplane by Lucien Shapiro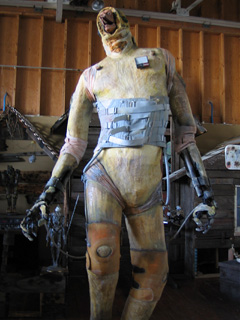 Subnominal Mutation Astronaut
by Brad Isdrab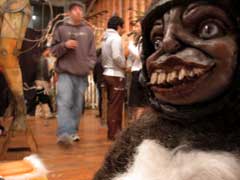 Chairanderthal looks on
---
Artists' Reception:

First Friday, February 4th, 8 p.m. 'til late

Music by:
Basura

Admission:
free
Gallery Hours:
M-Th, Noon-5 p.m.
additional hours by appointment
please note: the gallery will be closed Feb. 10, 14-15
Anno Domini

150 So. Montgomery Street Unit B
(btwn Park & San Fernando)
map
San Jose, CA 95110
t: 408.271.5151 / f: 408.271.5152
www.galleryAD.com
Art • Music • Performance • Life
Get Together.